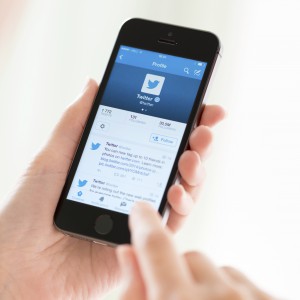 If you have a cellphone or a tablet, chances are you've downloaded a few apps. And why not? There are well over two million apps available for download for both Apple and Android devices, designed to do all sorts of tasks from playing games to counting calories to balancing your budget to saving money of goods and services – and lots more. It shouldn't be a big surprise, then, to learn there are also apps to help people with incontinence manage their condition more effectively. From bladder diaries to apps that find the nearest restroom to videos that remind you how and when to do kegels, there are plenty of high-tech ways to keep your incontinence under control. Here are just a few to consider (and they're all free!):
iDry: Just for Apple users, this app lets you record incidents, chart your progress and learn about different interventions. Upgrade to the premium version and get Kegel reminders and more charting options as well as the ability to email data to your doctor's office.
Sit or Squat: This app for Android and Apple is sponsored by toilet paper manufacturer Charmin and helps users find the nearest public restroom, no matter where you are in the U.S.
BladderPal: Available for Android and Apple devices, BladderPal lets you keep track of your fluid intake and urine output, two critical measurements that are frequently used by incontinence doctors to measure your level of incontinence and track your progress with treatments.
Kegel Kat: Also available for both types of devices, kegel Kat reminds you to do kegels and gives you different modes: A simple daily routine, a "go forever" endurance mode and even a dance mode, plus it lets you share your results on social media (if you care to).
Plus, YouTube has plenty of videos for Kegels and other pelvic strengthening exercises for men and women, as well as yoga videos to ease the stress and anxiety that can accompany the condition and even contribute to it.
Before beginning any at-home treatment, it's critical you have your symptoms evaluated by an incontinence specialist. In some cases, incontinence can be a sign of a serious underlying medical condition, and having an evaluation is the best way to be sure you get the right care, right away. Call the Incontinence Institute today at 1-800-771-1953 to schedule your own evaluation and consultation.