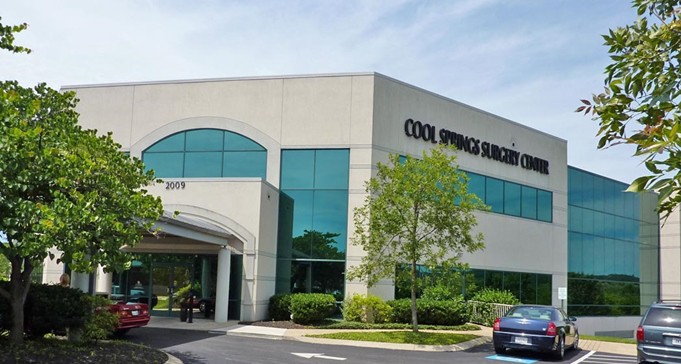 Urologist Franklin, TN
Located just outside of Nashville in Franklin, Tennessee, The Incontinence Institute is here to provide you the best possible treatment and support to help you beat incontinence and return to a normal lifestyle.
Our team of urology experts in Franklin, TN offers the latest, most comprehensive care for a wide range of urologic needs, specializing in bladder and bowel incontinence. We are among the best and most experienced urology centers in the nation and offer a large variety of techniques and treatments including Botox, InterStim Therapy for both bowel and bladder control, urethral slings, hemorrhoid banding, dietary modification and physical therapy.
Care and Treatment Built Through Trust
Our goal is to establish a relationship with every patient that's founded on trust. For us, trust isn't just a benefit, or just extra add-on of our experience. Trust is a fundamental part of our service that we provide you. With this trust, we work hard to provide a clear line of communication, while also taking our time to listen to any questions or concerns you may have. Then, out of this established trust and communication, we set clear expectations for everything moving forward.
Bladder and Bowel Incontinence Treatment
Providing care for both bladder and bowel incontinence, we offer a large variety of treatment options for both conditions. The goal of every treatment option is to help you return to a normal lifestyle as soon as possible. Your physician will go over any treatments available for your condition so you know what you expect during every step of the process.
Meet Our Team of Physicians
The Incontinence Institute wouldn't be what it is today without the incredible doctors we have. At our Franklin, TN location, we are fortunate to have three of the very best urologists in the country. Our board certified physicians all come to us from outstanding medical universities where they graduated with honors and now work to help people suffering from incontinence return to a normal lifestyle.Meet our three physicians of the Incontinence Institute in Franklin, TN below!
Address
2009 Mallory Lane, Suite 100
Franklin Tennessee 37067
Hours of Operation
Mon - Fri: 8am to 8pm
Saturday: 9am to 5pm
Sunday: 9am to 5pm
Bladder and bowel incontinence conditions we treat: